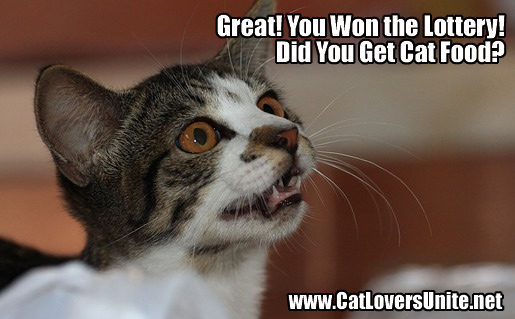 This probably happens to you. You come home from work and notice there is no cat food. Your cat is not happy about this situation. So you go to the store to buy some.
Here's the twist. Man – in this case – Randall – is at the store to buy cat food and decides to check his lottery tickets. The last ticket he checks is a winner worth 50 million dollars!
While his cat Conway Kitty may not have been directly responsible for the purchase of the winning ticket, surely he got a treat or two anyways! In all the excitement I sure hope Randall remembered to buy some cat food!
Source: msn.com