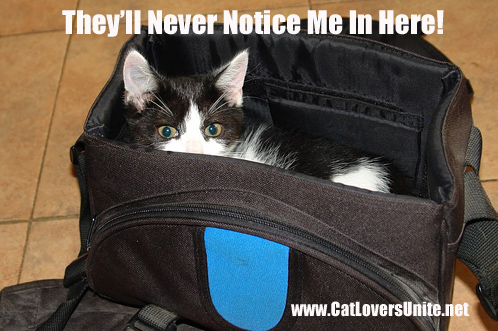 We all know cats love to hide in boxes and bags. They must think they're wearing an invisibility cloak and that we can't see them – ever when they're in plain view!
We'd never notice a black and white cat in a black bag – would we?! 😉
Where does your cat try to hide yet is easy to see? Comment below!