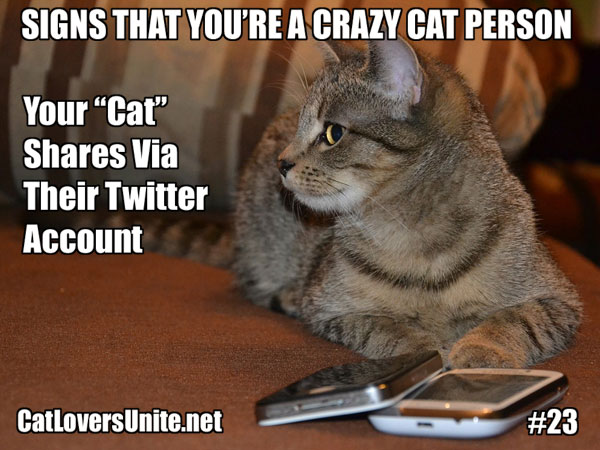 You may be a Crazy Cat Person if your 'cat' shares via their twitter account, Facebook page, Pinterest or Instagram account.
Instead of chasing dots on the smartphone screen, some felines have their own social media accounts. Even more incredulous, some post updates and selfies!
Some have gotten very famous as a result. Is there anyone who doesn't know who Grumpy Cat is?!
Does your cat have a social media account?